THE TECHNICAL EXPERTISE TO MAKE A PROJECT A REALITY.
The constant product innovation, the careful selection of materials, the use of cutting-edge technology, make Diesse Arredamenti the go-to partner for nautical interior design, requiring high quality and specialization standards.
Since 2020 the company has been operating in a new and modern headquarters of over 11,000 square meters, specially designed to put safety, the aesthetics of the facilities, order, organization and well-being of the employees first.
It's here that every phase of production happens, each followed with rigorous quality and precision when it comes to woodworking processes.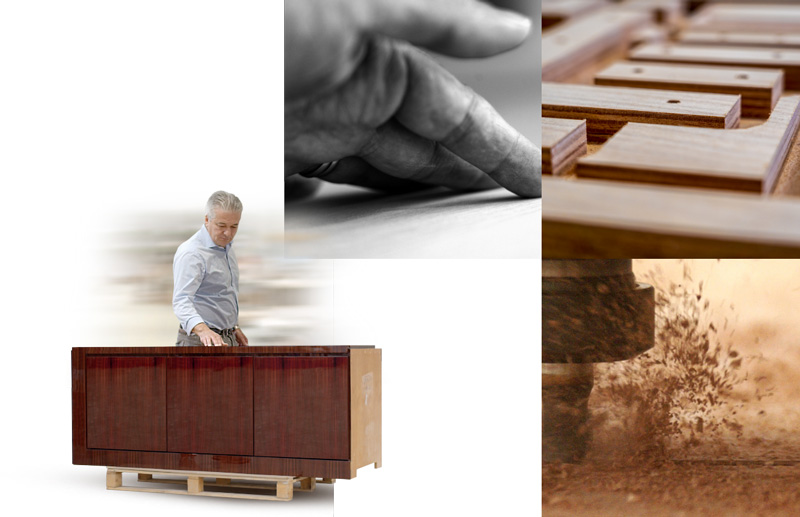 Diesse technicians analyze the feasibility of projects, working closely with brands' style departments, checking the interaction between wood and other materials, to find smart, beautiful, and functional solutions. Each component is engineered so that the executive drawings can be developed and the production processes can be set up.
With the help of advanced instrumentation, modern software and numerical control machines, meticulous two-dimensional and three-dimensional processing is performed directly on the selected materials, guaranteeing attention to detail, speed of execution, cost control and flexibility, as well as an improvement in yield through the reduction of material waste.
The MES (Manufacturing Execution System) improves production performance and the quality of service offered to customers, acting on production cycles, on the traceability of materials and processes, as well as on the optimization of working methods and times. Coupled with the most recent advanced logistics applications, it allows one to control every phase and every component with one simple move, from incoming of raw materials to processing, from warehousing to assembly on site.